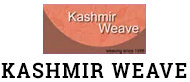 We Are KASHMIR WEAVE (Providing Futuristic Approach To client's Requirement and Demand.)
About Us
Apart from being called the paradise on earth, renowned for its mesmerizing and scenic mountains, valleys, gorges, glaciers and other landscapes offering a panoramic view of nature in its full bloom, Kashmir is also known for producing the world's finest saffron and also for excellent craftsmanship and handicrafts. The marvelous handicraft work of Kashmir reflects the long tradition of a rich Kashmiri heritage and workmanship.

Established in 1956, Kashmir Weave is an export division of 'Liberal Fabric Industries'. The firm was launched in 1950, reorganized in 1980 and is registered by Government of Jammu and Kashmir. Due to latest fashion designing trends, our technology has been completely revamped and latest machinery have been installed under the new brand name 'Kashmir Weave'.

We are exporting Kashmiri Shawls like Silk Pashmina Shawls and others for various international markets. With our shawls, you can bring a dramatic accent to your dress. The collection of silk Pashmina shawls is available in several colors with high-quality cashmere having a higher percentage (about 70%) and the rest percentage being of silk. Our range is not just warm but also luxurious and light-weight. We are considered as the best seller of these products and you can place export inquiries through this online medium.