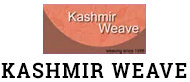 Kashmir Weave is a renowned manufacturer, supplier and exporter of a wide range of wool and silk based products such as Silk Pashmina Stoles, 100 percent Pashmina Stoles, Silk and Cashmere Wool, Silk Micron, Marino & Cashmir Wool, Hand & Machine Embroidery Stole/ Shawl, Kahkashan Stole, Ari Embroidery Stole & Jackets, 100 percent Viscose and Jamawar, Wool Jamawar, Silk & Micron Stole, etc. We supply our products to domestic as well as worldwide markets.

We believe in highlighting and boosting transparent trade practices in our company. In line with this, we welcome suggestions as well as recommendations from our clients for improving the quality and delivery of our range. We follow Quality Improvement Program, which helps in delivering optimum value to clients for their investment in Pashmina Stoles and other apparels offered by us. Client satisfaction is not only our business motto but an integral part of our work culture as well.

Product Range
Owing to our six decades of experience in this industry, we have the design and manufacturing expertise to weave any style or design as per our esteemed clients' requirements, but we are mainly export in Silk/ Micron and Cashmere Wool Stoles. Our exhaustive product offerings includes:
| | | | |
| --- | --- | --- | --- |
| Silk Pashmina | Marino Wool | Ari Embroidery Jackets | Cashmir Wool |
| 100 percent Pashmina | Hand Embroidery Stole/ shawl | 100 percent Viscose | Crewel |
| Silk Wool | Machine Embroidery Stole/ shawl | Viscose Jamawar | Silk Stoles |
| Cashmera Wool | Kahkashan Stole | Wool Jamawar | Micron Stoles |
| Silk Micron | Ari Embroidery Stole | Chain Stitch Rugs | Pashmina Stoles |
Quality Assurance

Our factory in India has the normal production capacity of minimum 10,000 pieces per month, but due to the stringent quality control measures taken by our expert quality analysts, in strict conformance with the international quality standards, we are able to churn out around 5,000 pieces per month. This includes Pashmina Stoles and other garments that are very comfortable and easy to carry.

Our raw materials are sourced from reputed vendors of the valley to impart an unmatched quality to our entire range of products. Our quality controllers are veterans in their trade and conduct strict testing on our products throughout entire manufacturing process, right from sourcing of raw materials to final delivery of finished products.

Infrastructure

Our state of the art manufacturing unit is located at Shahzabpora, Nowgam on 21,000 sq. ft of land. We have installed advance technology and cutting edge machinery in our premises for maintaining desired production rate without compromising on the quality level of our products. We have an experienced and hard working workforce, which works with due diligence and commitment to ensure that we meet our delivery deadlines in a time and cost efficient manner.

Our main business objective is to provide superior quality Pashmina Stoles, Shawls and other products. In order to mange the quality levels in our system and processes, we have launched complete in-house production setup covering all processes, right from sourcing of raw material to packaging and transporting of finished products.

We have a well developed packaging facility as per international packing standards. We also have the facility of customized packaging as per our client's requirements. We also have a modern and spacious warehousing unit which is used to safely store our wide range of silk and wool based products.

Competitive Advantages

For around six decades, Kashmir Weave has been the industry leader in this segment owing to the following factors:

Supreme product quality
Flexible production process
Modern manufacturing facility
Industry leading prices
Wide and exclusive product range
Extensive industry experience
Ethical business practices.
How to take care of the Shawls, Stoles and other Apparels
If you want to take best care of the garments provided by us, then we recommend dry cleaning, especially for the
Pashmina Stoles
and Shawls. However, if hand washing is done in a proper manner, it will also keep the garments in perfect shape. We recommend to use a very gentle detergent for removing the dirt. Make sure to use very cold water while hand washing the clothes, which should be completely submerged in the water. Never ever wring the Pashmina garments for drying; Do not hang these; and Do not expose to direct sunlight. Lay them on a flat surface for drying in its own.